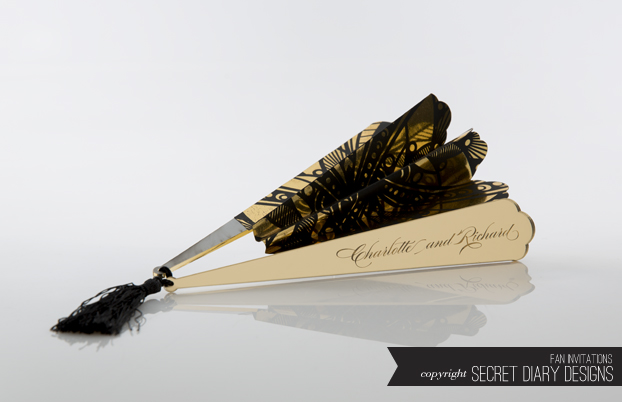 We recently decided after zillions of enquiries that the age old fan invitation was in sore need of a revamp! This being said, one of our talented designers came up with this gorgeous new fan concept (a true Secret Diary original) and so far its received tons of attention!
The invitation text gets printed on the paper fan part of the invitation and the bride and grooms names are engraved on the sides of the fan. Customised matching boxes are also available at an additional extra and can be made up in any paper type, colour and finish.
For more information & pricing please pop us a mail and your quantity requirements / colours etc on info@secretdiary.co.za. All prices are quantity and finishing dependant.