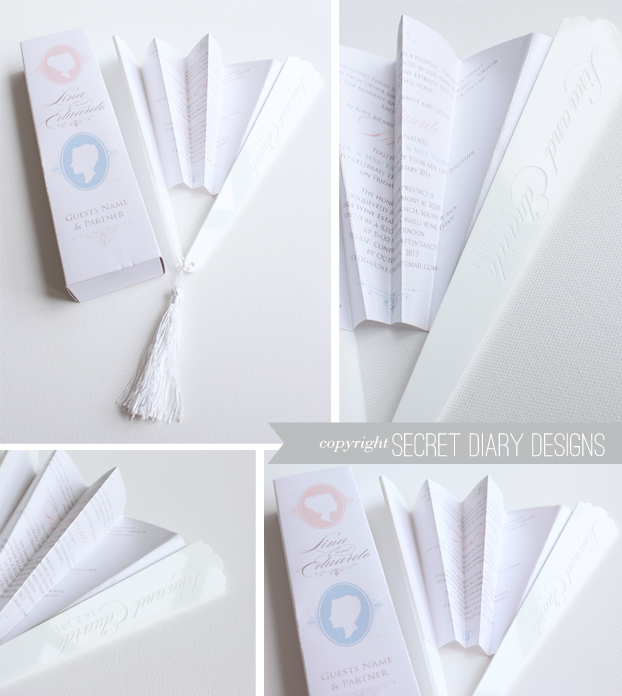 More Fabulous Fan invitations
Here is a slight variation on our gorgeous gold and black fabulous fan invitations we blogged previously. This time in lighter softer tones. Showcasing just how versatile the fan invitations really are and how they can be designed to suit any wedding or event colour scheme and theme. Beautiful matching invitation boxes are also available and can be custom printed and made to your exact specifications.
This exact design was created for a couple that however chose to take their stationery in a completely different direction, but we still have these gorgeous prototypes to show off! Pop us a mail for more information on pricing.