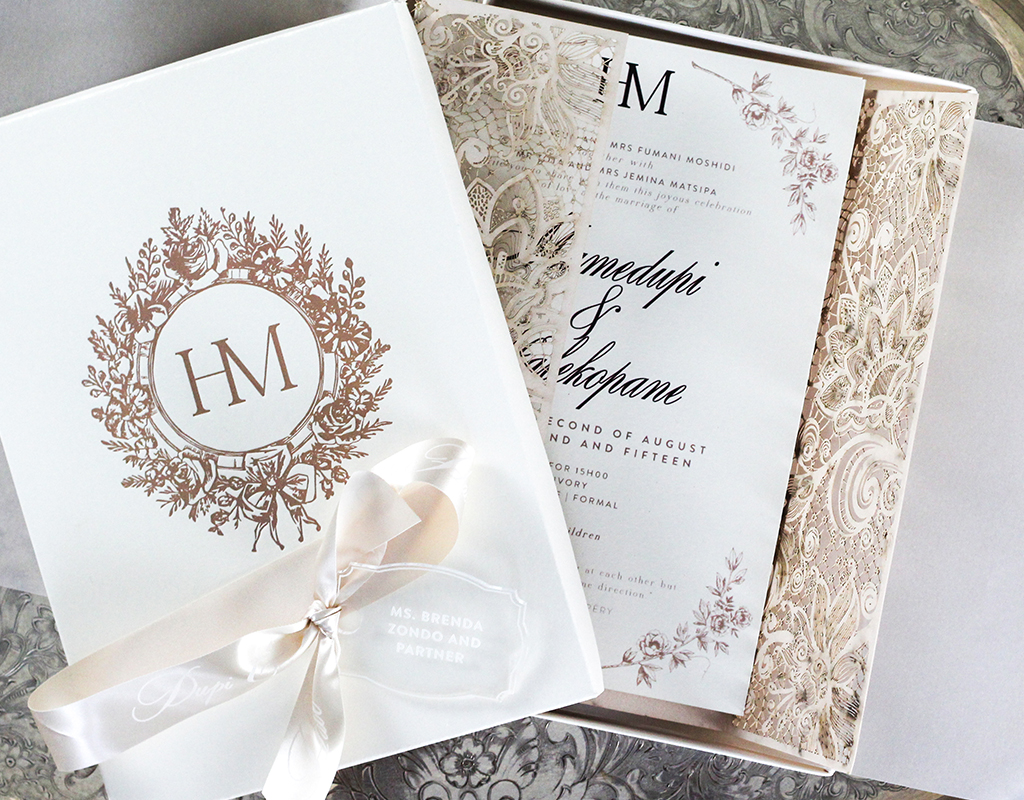 Dupi and Hale's Invitations
I want to share this STUNNING beaut of an invitation with you all on this blustery monday morning. We designed it for Splendid Affairs clients, Dupi and Hale last year and we love the final result. The invitation consists of 2 digitally printed cards which are wrapped in a delicate cream lace lasercut folder.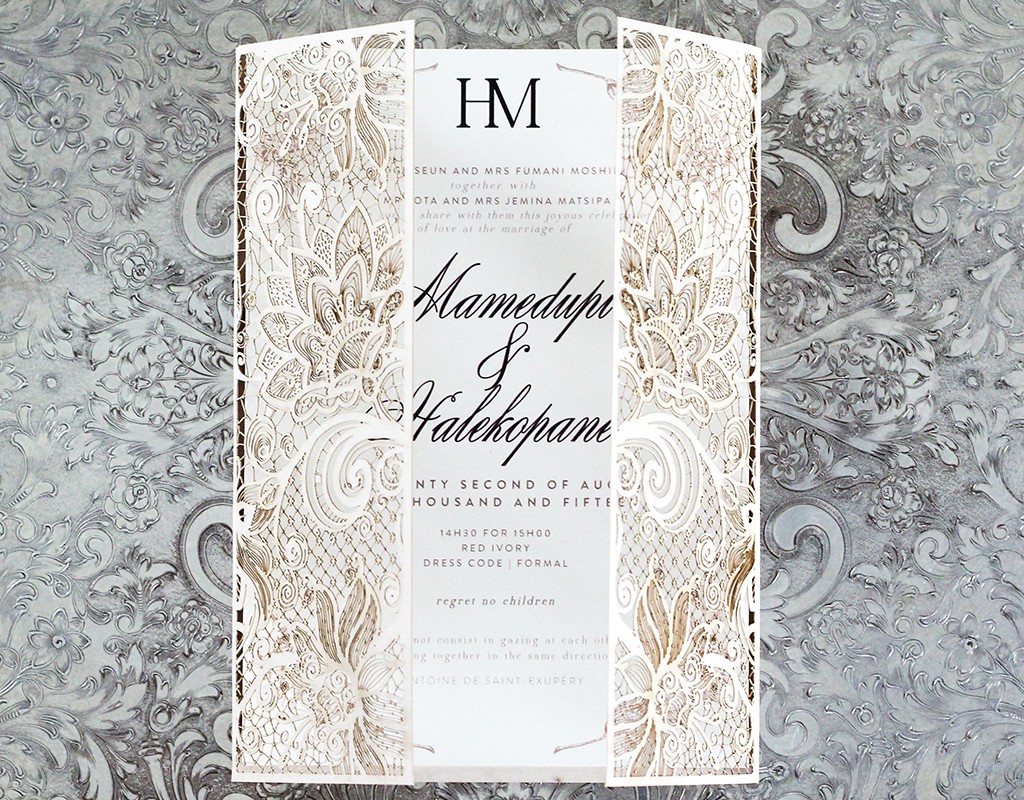 This is then enclosed in semi-translucent paper and placed in an A5 box. The box has their wreath monogram letterpressed into the lid and finished off with a cream and white printed ribbon and a lasercut clear perspex name tag.
You can buy this invitation, ready to order, on our online shop here.