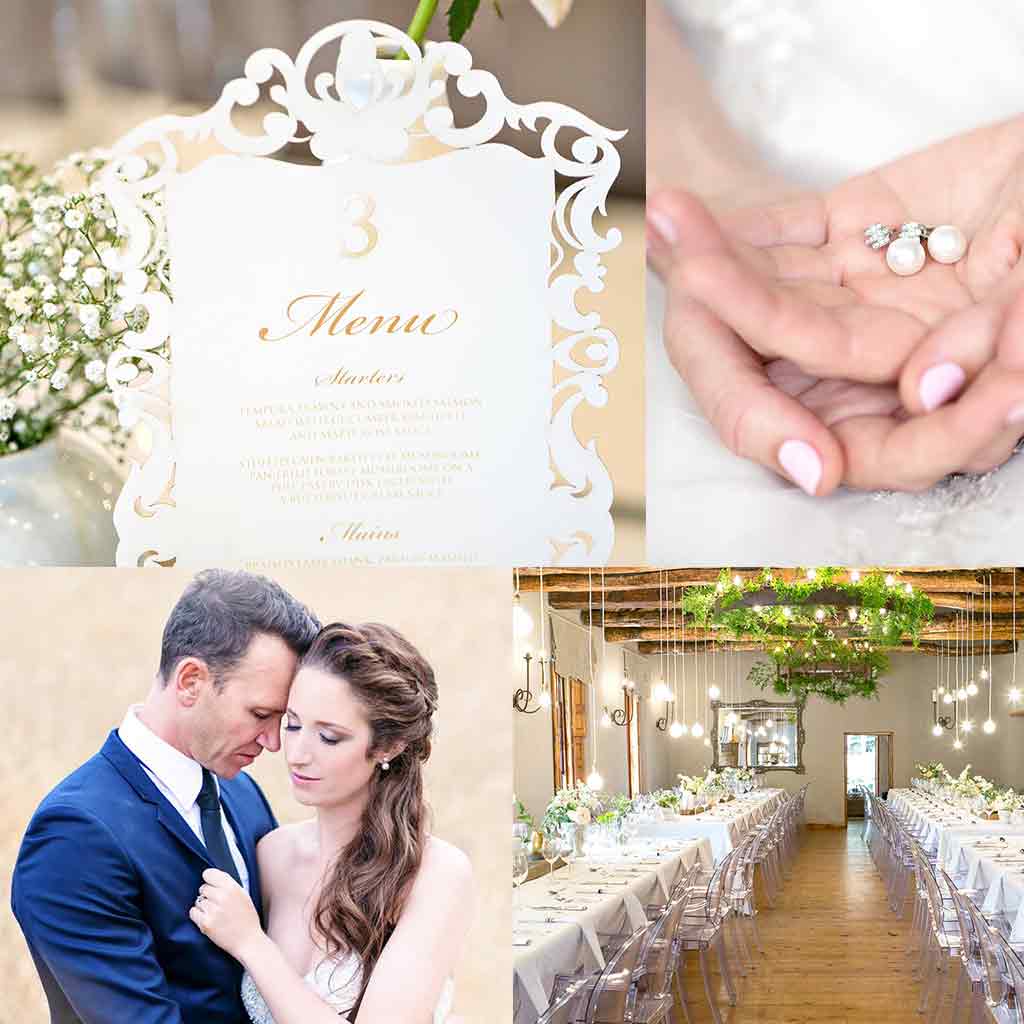 Dreamy Wedding Stationery
We are always honoured to create beautifully crafted stationery items, unique to each and every one of our clients special day. We love a challenge and we feel that if you can dream it we will try to turn it into a reality – their vision becomes our vision!
We want all our couples to feel that their stationery exceeded their wildest expectations. When they see the final pieces along side all the other wedding elements, all the planning and dreaming that has played over and over in their minds since the big question was popped, has finally become a reality!! That is the reason why we absolutely love what we do.
Emily & Jeanrich was no exception, they got married last year at the exquisite venue Langkloof Roses, and we were honoured to design their beautifully lasercut damask menu's and place cards.  Their stationery items looked absolutely stunning in combination with all the other decor elements of their wedding!! They opted for white and green decor with gold and navy accents, a stunning combination if we do say so ourselves, but we will rather let the beautiful photographs do all the talking as words alone can not describe the beauty. As they say a picture says a thousand words… photographs captured by the very talented  Veronique Mills Photography
We are beyond excited for this year and all the weddings that we will be a part of!! There is only one last thing to say…
Ready… Set… Design