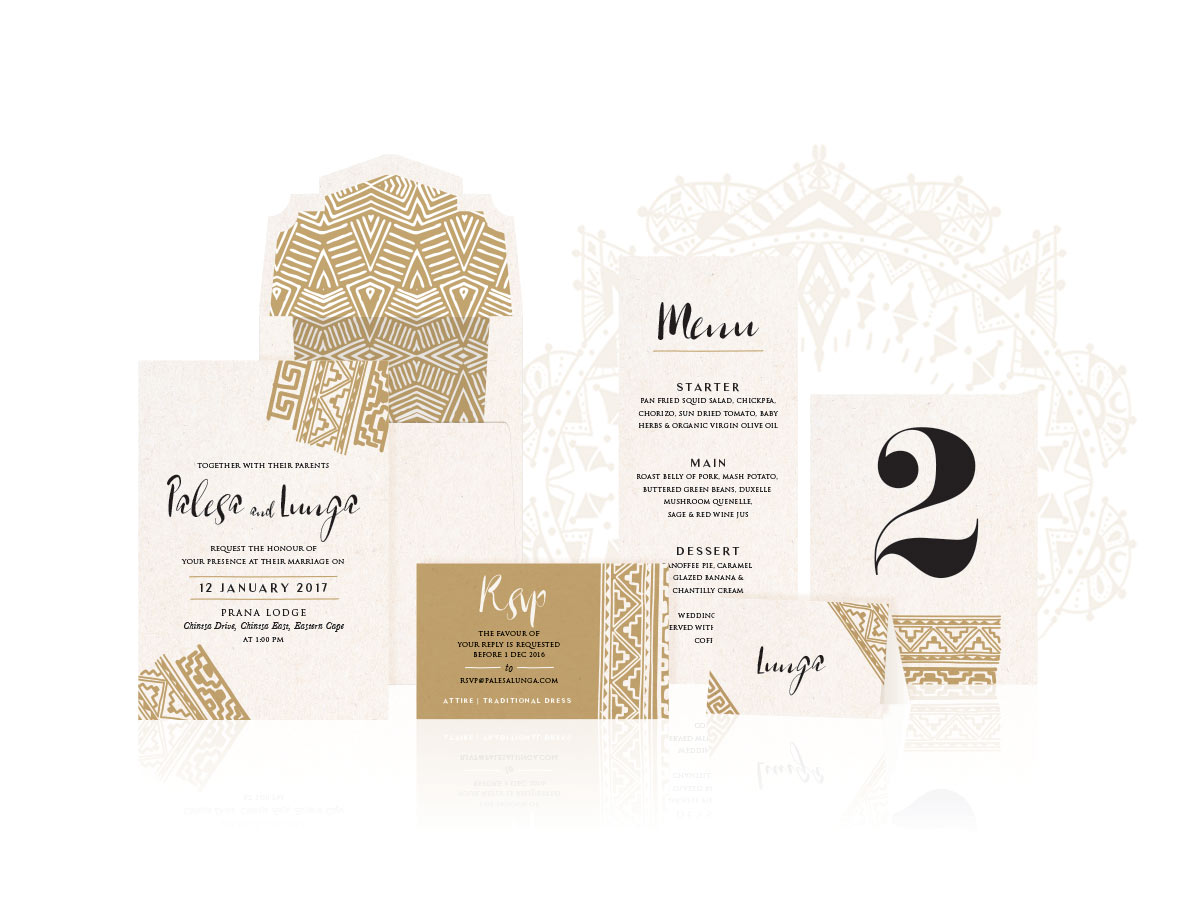 Celebrating Heritage Day 2016!
24.09.2016
Articles, Birthday invitations, Bridal invitations, Chic wedding invitations, Corporate, Inspiration, Invitation, invitations, Menus, Place cards, Seating chart, Seating plan, Secret Diary Designs, Stationery, Stationery design, Traditional African Invitations, Uncategorized, wedding, Wedding Invitation, Wedding invitations, Wedding menu, Wedding menus, Wedding seating charts, Wedding stationery, Wedding stationery designs
Today is Heritage Day and we've designed a special suite for the occasion! Introducing National Treasure – an African-inspired invitation and stationery suite that makes one want to spend an afternoon with sundowners in one of South Africa's magnificent game reserves. We've gone with a muted colour palette that is reminiscent of the dusty bushveld and we've brought in pretty tribal patterns, all to be printed on a smooth paper.
You can get your hands on this collection with the link below or shop individual items by clicking on them.
Shop | National Treasure Collection