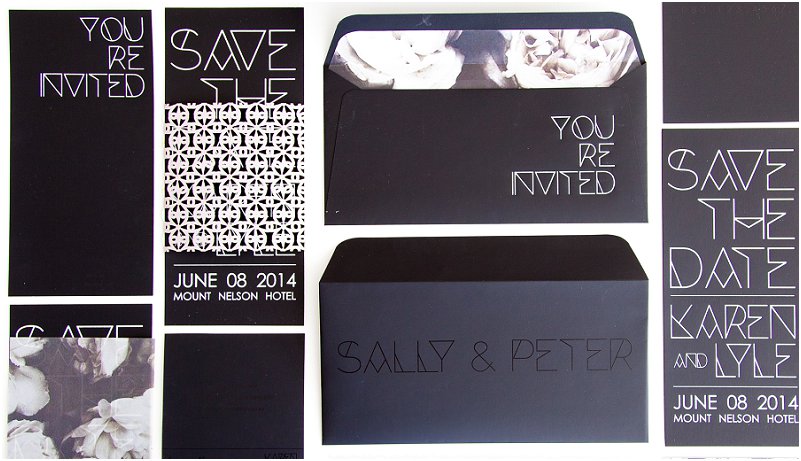 Black as the beautiful dark night
Today is International Astronomy Day and honestly, what is more beautiful than our expansive, mysterious universe? Sometimes I look up to the sky and marvel at the absolute treasure that is the dark, starry night. We draw inspiration from the world around us, the things that leave us breathless and without words.
This invite suite reminds me of the dark night sky, with the crisp black paper as the back drop for understated florals and font that makes me think of connected constellations.